COSMOCARD® Success Story
With a Smile
To Success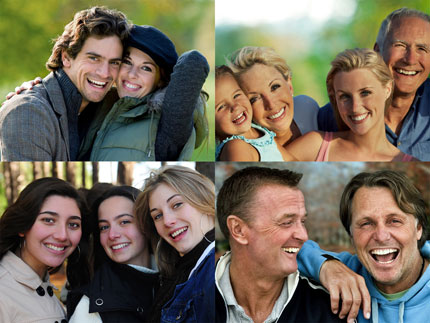 EMOTIONAL
Our cosmocard®-terminals form a fun-oriented, emotional experience frame for our customers during which they can co-create the postcards interactively. The creation of the portraits, the selection of motifs and the individual messages of greeting are thus experience components of the entire product cosmocard®.
authentic
Human beings do not only want create things, take them along or buy them but they also want to "leave behind" things and make them visible to others. cosmocard® fulfils this wish and supplies the customer with an authentic and experience-oriented medium to show friends and acquaintances "I have been there"!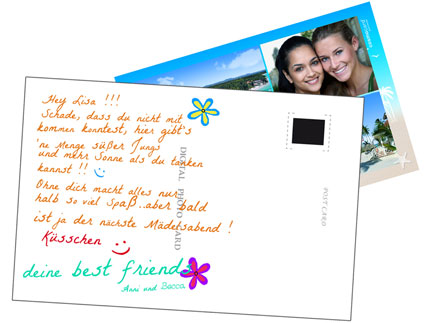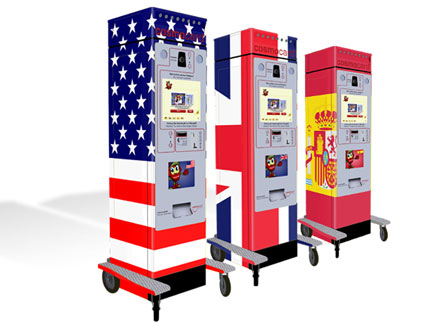 Worldwide
For several years now, cosmocard®-terminals have been used successfully in many European metropolitan areas and holiday resorts but also for national and international events. We offer our customers an innovative and fun-oriented attraction, which attracts the highest attention. No matter if at a souvenir shop or at a trade event, cosmocard® has always been a real customer magnet attracting full attention.
cosmocard® is worldwide the first and only postcard which can be personalized with a portrait photo. With more than 200 locations all over Europe and 1 million of sold cards per year, cosmocard® is a real success story.
Become a partner now and let's continue writing the success story of cosmocard®
Your success is guaranteed!
cosmocard® increases the daily takings of your souvenir shop without any financial risk of its own!
cosmocard® easily offers you an additional monthly income
cosmocard® saves your cash box before the new season
cosmocard® activates your target group for additional sales in your shop
As a crowd puller cosmocard® increases the number of your target groups as well as the time they spend at the point of sale
No risk since the terminal is provided to you free of charge
No costs for consumables
No costs for transport
No costs for maintenance