COSMOCARD® Photo Postcards
More Personal
is Impossible
Our Offer
Personal photo postcards as special greetings or as a special souvenir branded with your corporate design and your pictorial motifs!
cosmocard® The Classic
A portrait taken at the terminal can be combined with a selection of different pictorial motifs (e.g. sights on the spot) and various messages of greeting. By means of simple navigation per touch screen and audio instructions, customers get their personal greeting card in only a few steps. The printing is very fast, within 90 seconds customers hold their personal cosmocard® in their hands.
cosmocard® funcards
A broad variety of additional theme cards (fun cards), which can be provided with a personal photo portrait and message of greeting, round off the offer at the terminal. Here everything is allowed: funny, frivolous, evil……..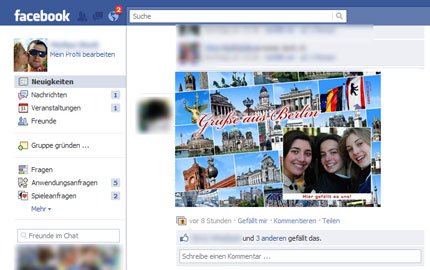 cosmocard® Upload
Afterwards, the cards created at the terminal can be sent to friends and acquaintances in digital form or be uploaded on Facebook for example.